About Hotel Welkin Residency
Welkin Residency is a star category Hotel which promises to provide the best of services at par with any other star hotel of the State.
Positioned at the heart of the Tezpur city, Assam, this multistoried Hotel is centrally located with basement parking , luxurious and large rooms and a multi cuisine restaurant in the 1st floor of the Hotel. It also has Conference and banquet hall on its 1st floor and on rooftop…
Rooms & Suites
Welkin Residency has left no stones unturned to provide to cater the best services to their guests when it comes to hospitality
My profession takes me to all the scenic forests near Tezpur every time. Hotel Welkin Residency gives me the correct location for my stay at a convenient price. I have a wonderful time with great food, photography and accomodations.
Wildlife photographer, Assam
The staff of the Hotel are always very welcoming and friendly .Every meal is exquisite. Being a North Indian I found my kind of Indian cuisine that made me feel at home and that too at a reasonable rate.
Businesman,Delhi
My home town is in Arunachal Pradesh and I work in Guwahati. So I need to travel for my work and be back at home too thus Welkin Residency is my perfect choice as its centrally located with a safe and sound environment.
Corporate Emplyoyee Assam
Most popular rooms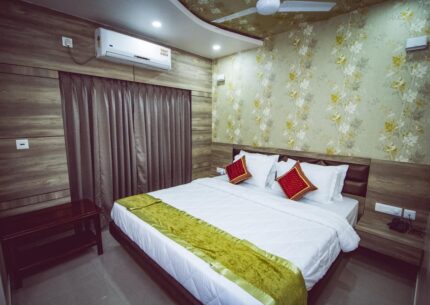 Welkin Delux space accomodates 2 with a check in the hotel at 12 Noon.
Executive Classic space accommodates 2 with a check in the hotel at 12 Noon.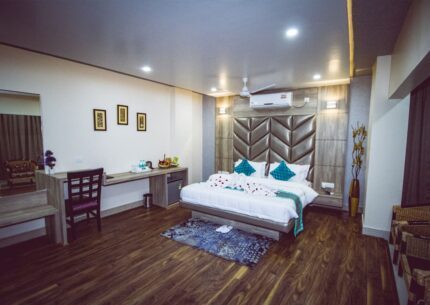 Welkin Abode Suit space accommodates 2 with a check in the hotel at 12 Noon.
At ``Tezpat`` Avail special discount of
15% on all our food items till 15th of April...
Taste the oriental cuisine..!
Made from Scratch find out our Delicious Foods
Discover Our Restaurant
" Tezpat" The Traditional Aroma Restaurant of Hotel Welkin Residency is on 1st floor of the hotel premises in the heart of a populated upper-middle-class neighborhood, the concept was simply to create a cozy environment that was well suited to have great conversations and served quality freshly cooked meals."
 We are defined as a main stream dining restaurant which provides friendly attentive service in a relaxed environment by staff and owners that truly enjoy their job. Our restaurant features generous wood booths, the walls offer rich wooden finishes, natural stone, exposed brick topped with our signature nostalgic signage and conversational pieces. A host of large High Definition Flat screen TV, rich earth tone colors and great music round the theme. Our image is a reflection of today's consumer needs and the change in current styles.
FAQ's
Frequently Asked Questions Answers for our valuable customers
What is check in /check out time
Do you allow smoking on property? In the rooms?
Yes, We allow smoking in all the rooms
Do you have wireless internet access?
Yes, there is a Wi fi facility in all the rooms
How much do you charge for wireless internet access?
It comes in the hotel facilities, we do not charge for it.
Do you offer room service? What are the hours?
Yes, we offer 24hr room service
WEDDING & EVENTS
Something old, something new, something borrowed, something… unforgettable.
From the proposal dinner to the wedding reception, we'll make your dream wedding in Tezpur a reality, with wedding packages featuring impeccable service, sophisticated cuisine, custom mixology and Tezpurs' one of the best elegant wedding venue…READ MORE
About Northeast
Northeast India (officially called North Eastern Region, NER) is the easternmost region of India representing both a geographic and political administrative division of the country. It comprises the eight states Arunachal Pradesh, Assam, Manipur, Meghalaya, Mizoram, Nagaland, Sikkim and Tripura.

Assam
 Assam  is a state in Northeast India, situated south of the eastern Himalayas along the Brahmaputra and Barak River valleys.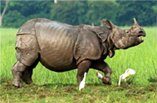 Use one convenient palette to create, view, and set rollover states. Add a layer-based rollover to a Web page by simply clicking a button, and use the Selected state option in the Rollovers palette to add sophisticated… Read More
Arunachal Pradesh
Arunachal Pradesh is one of the 29 states of India and is the northeastern-most state of the country. Arunachal Pradesh borders the states of Assam and Nagaland to the south and shares international borders with Bhutan in the west, Myanmar in the east and is separated from China in the north by the disputed McMahon Line. Itanagar is the capital of the state.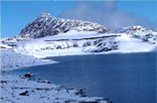 A major part of the state is claimed by the Republic of China, and the People's Republic of China referring to it as "South Tibet". The major part of the state which is claimed by China, was temporarily occupied by… Read More
Tezpur (pron: tezˈpʊə) (Assamese: তেজপুৰ) is a city and Urban Agglomeration and the administrative headquarters and municipal board of Sonitpur district in the state of Assam in northeastern India. Tezpur is a fast growing City on the banks of the river Brahmaputra and is the largest of the north bank towns with a population exceeding 100,000. It is 175 kilometres (109 mi) northeast of Guwahati, considered to be the "Cultural Capital of Assam".
The experience at Hotel Welkin Residency was awesome, liked the food as well as the staff over there is very good at their job.

Suman Gogoi I


6/21/2019

Beautiful rooms with good lighting and a clean washroom. Fooding is a bit expensive though and considering the price, I was a little disappointed. But not greatly so if I might add. Professionalism is good not great. Overall the hotel is good and the experience is good. Not great and definitely not perfect but it is a worthy option to consider while staying in Tezpur.

debadutta das


6/06/2019

It's a nice place to hang out or celebrate something.. Food quality is good and prices are reasonable.. It's one of the places of Tezpur where you can get a feeling of entering a star restaurant at reasonable price.. Love the place.

DARK LORD


5/16/2019

Cozy, peaceful & nice place.. Staff are good.. Tasty foods. Nice Ambience.

Manash Chamuah


5/09/2019

A classy hotel... very much satisfied with the food and hospitality.

zaved iqubal


4/24/2019

Worst Service. Worst Food. I got one insect in my soup!! Seriously! Even in street food doesnt do such things. Most worst restaurant ever in Tezpur. Ordered and Food came after 2HOURS!!! Are you MAD!! ?

SAURAV GOSWAMI


4/14/2019

Great! Well maintained rooms. Good staffs good food

Sankar Unnikrishnan


4/14/2019

Its a good hotel, with all kinds of amenities. Still, services have a lot of room to be improved.

Shehbaaz Ahmed


3/15/2019

Yeah its good place for any programs.. The service is also good..

Pramod Khanal


3/01/2019

Nice place in the middle of the town. Had few visits here for dinner. Had an opportunity to arrange a small party too.the food here is really good with polite staff.the rooms are cleaned and well maintained.the costs are also not too high and pocket friendly . Cleaned and cozy place to be in with your family. you wont find a bar here. Hope to see in near future. Good place for small get-together s and birthday parties.

Jyotishmoy Bora


2/25/2019

Awesome hotel to stay. Good service

bikash paul


2/10/2019

Good hotel for stay. Room service is so good. Only restaurant fooding arrangements is not available.

Ujjal Bhowmik


2/06/2019

Nice place for stay .Friendly staff. Well maintained.

Saiyed Ali


1/22/2019

Love the place n d food is awesome

Meetusmita Dutta


1/16/2019

A nice place for family. Great food on budget price. Spacious interiors.

Sashank Medhi


1/03/2019
Home Delivery of Food Items is available in between 1:00P.M. to 10:00P.M.
₹395.00

+GST Chilly Prawn / Mild Coconut Prawn / Chilly Garlic Prawn / Oyster sauce

+GST Tandoori Paneer tikka cooked in Makhani Gravy

+GST Manchow / Sweet corn / Lemon Coriander/ Hot 'N' Sour
"Discover a hotel that defines a new dimension of luxury"
Our Blog
I LOVE any holiday that revolves around eating, so it's no surprise that Thanksgiving is
The hospitality industry is much broader than most other industries. The majority of business niches are composed
Hard to believe, but 2018 is just around the corner. And, with that new year,